$query1 = "SELECT * FROM pages WHERE name='Social Button Code'"; $result1 = mysql_query ($query1); $line1 = mysql_fetch_array($result1); $htmlcode = $line1["htmlcode"]; echo $htmlcode; ?>
Struggling to Build your Business Online?
Dollar Wise Launches her Covid 19 Recovery Plan.



---

"Join our 'Viral Advertising System' to get traffic, exposure + useful marketing tools to help you succeed online!"

...in the next 10 minutes you can be completely setup and ready to
get your ads seen with our 100% FREE Advertising System called AdExchangeCommunity.com
Click the banner and jump start your earnings today with joining our Team Cooperative.
We share signups and Fab Prize Giveaways at Facebook.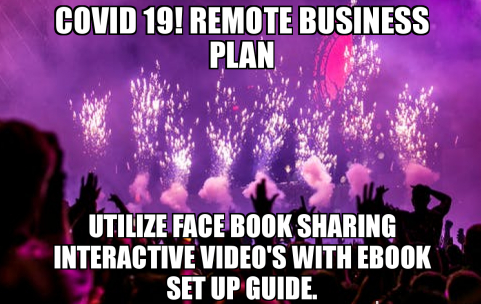 Your Membership Benefits Include:
FREE lifetime access to our unique advertising system

FREE bonus advertising.. just for joining

Promo Code:

welcome

Ability to earn ad credits & win daily prizes for browsing ads

Ability to buy advertising with ad credits or money

Plus many more features waiting for you on the inside
We've made it real simple here at AdExchangeCommunity.com
We allow you to setup Banner Ads, Text Ads, Full Page Surf Ads, Login Ads, Solo Email Ads + Profile Link Ads.
In just minutes to get quick, lasting results. It's super simple with our easy to follow step-by-step system!

Ad Exchange Community will be your ALL-IN-ONE software solution that allows you to SELL
E-Books & Interactive video web pages online within MINUTES!

Admin is an online influencer launching Dollar Wise in 2009.
Platinum Team Leader at SFI, sharing spill over at GDI and Traffic Wave for years.
Maree has designed a new kingdom within her safe haven bubble in New Zealand.
At the MOMENT SOCIETY is in a virtual reality.
THE GOAL OF THIS WEBSITE... GENERATE COMMISSIONS
WITH SUPPORTING YOUR LOCAL COMMUNITY!... Remote Buying & Selling.


To your online success!
Admin
PS: Don't forget to use Promo Code: welcome - See you on the inside :)
Get Started Now